Logistics Consulting
---
Competent, Practical, and Proficient – Optimize Your Processes and Decisions Thanks to Our Expert Advice

Optimizing logistic processes requires experience. Städtler Logistik has been specializing in logistics solutions and logistics consulting since 1961. We advise our customers on all challenges in warehousing and transport logistics.

Optimize your logistics costs and quality with our help – the key factors for the competitiveness of your organization.
Logistics Structures & Organization
---
Professional Consulting for Your Logistics Structures
Thanks to decades of experience in logistics consulting and services, Städtler Logistik is familiar with the strategies of companies of all sizes and in all industries. We know about successes and risks, and can show you which strategies come with which cost drivers, and what their underlying effects are. We support you with modern methods and powerful tools in optimizing your logistics organization and designing even more efficient processes.
Tender Management
---
The Best Way to an Ideal Mix of Service Providers: A Professional Tendering Process
The selection of service providers for contract logistics is an important strategic decision for your company. The choices made during the tendering process for logistics services in transport and warehousing affect costs, competitiveness and customer satisfaction. Benefit from our extensive experience in tender management in this complex area.
Transport-Cost Benchmarking
---
Are You Paying Market-Driven Transport, Warehousing and Logistics Costs?
No one likes to pay more than necessary. But freight rates are not only wrought with scales, surcharges and exceptions, every service provider also has unique tariffs. This makes comparing these tariffs extremely difficult. Because most companies are not equipped with dependable data on current market rates. – Compare your costs to those of other companies in your industry. Gain an overview and security with transport-cost benchmarking by Städtler Logistik.
Distribution Logistics & Strategies
---
Strategies and Networks: Expert Consulting for Your Distribution Logistics
Modern companies recognize high-performance logistics as a chance to stand out among the competition. By offering short delivery times and prompt deliveries, they want to score highly with customers. How can you achieve these goals and simultaneously reduce costs? Moreover: In times of increasingly uncertain procurement and distribution markets, and rising transport costs, regionalization of logistics is becoming a new mindset. We analyze networks, processes and economic potential of your distribution logistics, define future requirements and show you concrete measures to use your optimization potential.

Warehousing Logistics
---
Warehouse Planning and Warehouse Management: The Cornerstones of Logistics Efficiency
Supply chain management decisions often affect warehousing logistics, but these decisions are often not made to explicitly reflect the requirements of warehousing logistics. The analysis of your current warehouse usage determines: what is stored where, in what quantity and why? What potentials could you raise in your warehousing logistics with modern technologies and automation? Greenfield or in the existing infrastructure – what is the right solution for us? Where is capital tied up in too large a stock? We help you in making your warehousing logistics transparent and planning it strategically – in the medium and long term.
Interim Management
---
Conquer Resource Bottlenecks with Pros: Interim Management For Your Logistics
You suddenly need a replacement for your logistics manager? Or your staff doesn't have the time or expertise to complete tasks well? This kind of surprise holds huge risks and requires fast, professional reactions. Our logistics consultants offer the solution: interim management by Städtler Logistik.
You would like to learn more about the possibilities in logistics consulting?
Make a non-binding consultancy appointment now.


»Städtler Logistik provides professional project management and implementation-oriented solutions.«
Head of Distribution Logistics at Hansgrohe AG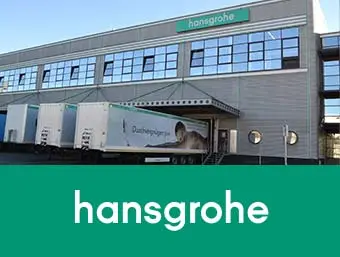 Our Software Solutions
---
Proven Technologies & Software to Efficiently Increase The Performance of Your Logistics
Let us advise you which solution suits you best – get advice without obligation now.

Take Your Logistics to the Next Level
Städtler Logistik meets the highest requirements - professional, flexible, proven time and again. Values that will also set standards for you.
Fill out the form and arrange an initial meeting with our logistics experts.