Transport Management
---
Efficiency in Every Area:
Intelligent Transport Management

You contract out freight orders to transport service providers? You want to efficiently automate dispatch handling? You aim for simplified accounting via credit notes?

With our transport management system (TMS) LP2, you will optimize your transports, lower your freight costs and increase the quality of your logistics. One of the best performing, most flexible software solutions on the market, tried and tested through millions of transports.
Dispatch Handling
---
Rely on a Tried and Tested, Customizable System for Your Entire Transport Chain
Ensure transparency and efficiency throughout the organization and assignment of all kinds of shipments through:
Bundling
Orders can be combined into ship­ments automatically, which in turn are automatically combined to form transports – all through freely configurable criteria
Mobile solution
Mobile app SmartPOD with sign-on-glass function (SOG) as a proof of delivery and for communication with sub-contractors
Dispatching
Consolidation to collective shipments through customizable criteria
Constant process
Maximum overview with minimum processing effort thanks to con­sis­tency of data across all processing phases
Transparent coordination
Efficient loading device manage­ment provides transparency in coordination with all partners
Special requirements
Dangerous-goods handling module
Export module
Possibility to connect an ATLAS module
Packing module
High level of automation through barcode scanners and scale connection
Web services
Web services and tracking for a wide range of CEP service providers and forwarders
Printing & transfer
Automatic, process-related printing of all shipping documents including freight documents, router labels and delivery lists
Communication
Digital notifications via file transfer, e-mail, text message, etc.
And more features on demand
Find out what's possible when you schedule a free, no-obligation demo appointment now.
Book now   ›
Freight Calculation
---
Master Complex Processes with Ease: Freight Calculation for Various Scenarios
Calculate freight costs simultaneously for different partners with various charges, based on individual tariffs. Effortlessly calculate multimodal transport with multiple service providers.

Transport management system LP2 allows you to reallocate freight costs easily and efficiently within your organization – on different levels and with any parameters – all the way down to item level.
Automatic suggestion of the cheapest service provider according to the destination zone, dispatch mode, and/or other criteria
Fully automated credit note procedures, even with 'multi-sourcing'
Manual spot prices, con­ver­sions, observance of bulki­ness, scale comp­ar­isons, ac­cu­mulations, mini­mum and maximum values, etc.
Calculation and invoicing of all carriers (air, sea, surface, CEP, etc.)
Integration of various distance modules (also for calculating toll kilometers)
Freight cost optimization for transport invoicing
Credit Note Procedure
---
Reduce Your Administrative Effort and Create Efficient Invoicing Methods
LP2: The Transport Management System
Get to know LP2, the transport management software that sets standards.
Learn more now  ›
Automated credit note procedures significantly reduce administrative effort. Städtler transport management systems were the first systems in Germany to use software to manage credit note procedures in logistics. Today, credit note pro­cedures are the efficient standard for invoicing between purchasing companies and logistics service providers.

But the transport management system LP2 offers much more: Transport costs are automatically booked to the correct cost centers in the company with reference to the orders. Credit note data is sent to logistics service providers electronically via standardized interfaces. These features further reduce administrative efforts in checking and bookkeeping.
You would like to get more information on the credit note procedure?
Get in touch with us now. We will answer your questions.
Go to contact form ›
Invoice Checking
---
InvoiceMatching for Systematic Freight Controlling
Freight invoices are complex. Countless surcharges, special conditions and diverse tariffs often result in incorrect freight cost calculation by transport service providers. Freight cost control is equally complex. Spot testing invoices does not provide adequate security and inflates costs.

The transport management system LP2 and its add-on InvoiceMatching allow you to establish systematic invoice checking – with maximum efficiency and reliability.

In InvoiceMatching, LP2 first calculates the exact cost of the shipments, taking into consideration bundling and multimodal transports, and allocating the costs proportionately to each logistics partner. These cost calculations are saved and later automatically matched against the inbound invoice data or the requested credit note for the service provider.

Your accounting control can then focus on dealing with any differences discovered in the matching. You can set deviation tolerances per item with absolute and/or percent values.
What InvoiceMatching has to offer:
Fully automatic import of invoice data via interface
Semi-automatic import of invoice data (e.g., freight invoices in Excel)
Automatic mapping of invoice data to shipments and transports
Checking of transport status upon receiving the invoice
Checking of individual invoice items
Clearing or rejection of items based on various criteria
Claims processing with requests for corrected credit notes or invoices
Tariff Information
---
Tariff Information Tool e-freight—Web-Based and Company-Wide
Our transport management system determines the cheapest forwarder for each order and provides this information to the scheduling de­part­ment. This often isn't enough in day-to-day business. Other depart­ments – like sales, for example – must also take freight costs into account in their calculations.

The efficient tariff information tool by Städtler Logistik is called e-freight. Via e-freight, authorized staff throughout the entire company can access the service provider and tariff database via intranet or internet, and use the information to calculate reliable costs for their transport orders.

In addition to the tariffs, e-freight can store contact details, country restrictions, and more. This even makes it possible for holiday replacements and new staff to reliably calculate the cheapest transport offer.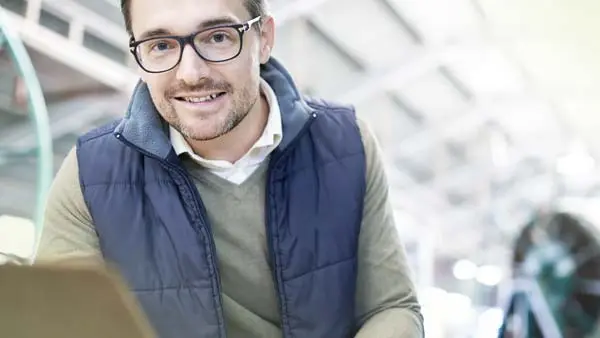 The tariff information tool e-freight offers:
Simple querying of freight costs by entering shipment data in the web browser – logistics expertise is not required
Range and level of detail of results are freely configurable
Automatic pre-selection of service provider according to destination area, dispatch mode, and other criteria
Comparison of logistics costs for different modes of transport and service types (e.g., express, delivery by 10 a.m., etc.)
Freight calculation can be executed in any currency: conversion of the charge currency to current rate of your company currency
Integration of various distance modules with the option for interactive location search
Delivers detailed results—especially important for invoice checking
Online Order Entry
---
Reduce Errors and Effort with Decentralized Order Entry in LPOnline
LPOnline: The Online Order Entry Tool
Learn more about LPOnline, the tool for decen­tral­ized order entry via the web. This high-perfor­mance web client add-on perfectly complements our leading transport management system LP2. This prevents continual phone calls to your company's logistics centre.
Learn more  ›
Does a central or regional scheduler receive orders from various geographically separate sources (within your company)?

Then LPOnline is just what you need: our solution for decentralized, web-based order entry. By using this tool, internal purchasers and external trade and sales partners can place transport orders which are then scheduled centrally.

The direct interface to the transport management system LP2 reduces entry effort and error sources. The application design and data entry interfaces can be customized according to the requirements of your company.
Ramp Control
---
Avoid Waiting Times and Chaos During Delivery
Fluctuation in capacity usage results in inefficiency, including vehicle arrivals and departures. Our tip: Smooth out the capacity usage of your ramps and gates by controlling delivery and pickup traffic.

GateScheduler is our smart software solution for this. The principle of the GateScheduler is simple: Logistics service providers can book slots for their ramps and gates in the web-based tool.

This benefits both parties: On your side, your workload is lessened and chaos and error rates on the ramps are reduced. Your service providers no longer have to wait in line, but can better plan their dispatch times and down times.
How ramp control with GateScheduler works
The expected transport is entered into a web portal by LP2. After logging in with a username and password, the service provider can view their transport in the portal and book their deliveries or pickups with their vehicles into vacant time slots.
The range of functions of ramp control:
Manage unlimited locations and gates
Length of time slots can be set per gate and time (depending on available personnel capacity or goods type)
Customizable layout – GateScheduler will have your corporate design
Automatic updates—all changes are transparent
Enables evaluations and optimizations through collecting and analyzing actual arrival and departure times
Rebooking transport
External transport (outside of LP2) can be booked as well
Web-Based Order Awarding
---
Extremely Efficient: Web-Based Order Placement with Logistics Partners and Service Providers
Do you regularly award orders for specific transports or destinations to a defined group of transport service providers? Although these orders may be standardized by tariff, each one involves separate requests and communications.

It can be so much easier for you: with the web-based solution WebPublishing, created by our logistics experts. Each of your logistics partners is connected to WebPublishing without any major IT inte­gra­tion effort, can view the transport orders entered for him and accept them based on the agreed rates with a simple click.
WebPublishing: One tool that fulfills three important functions:
Freight awarding
You can send transport requests to specific forwarders and award them directly. Simple and via the web, reducing organization and communication effort.
Freight exchange
With WebPublishing, you establish your company's own freight exchange to which you can invite selected service providers to bid on transport orders. Thus you will lower logistics costs.
Central communication portal
Request transport services, award orders, store freight documents, status notifications/track & trace functions – all of this can be taken care of in WebPublishing easily, conveniently, and with little communication effort.
You would like to get more information on web-based order awarding?
Get in touch with us now. We will answer your questions.
Go to contact form ›
Freight Cost Analysis
---
Become Even Better thanks to Statistics and Controlling with Clear Data Analyses
SP2: The Analysis Tool for the TMS LP2
SP2, our highly specialized solution that supple­ments our transport management system LP2 with statistics and controlling features. This tool provides you with valuable possibilities to ana­lyze the data collected in your operative logistics to further optimize your logistics processes.
Learn more  ›
LP2 is not only the market leading software for transport management. Without any additional effort, data for tenders, tariffs, orders, costs, etc. is accumulated and stored in this tool. This data is extremely valuable for the analysis and optimization of freight costs and logistic performance.

That's why we offer the highly specialized analysis tool SP2 as a supplement to LP2. SP2 not only allows you to analyze transports and costs in detail, but also to con­tinuously calculate and retrieve company-specific logistic KPIs (key per­for­mance indicators), and integrate them in automatic reporting. Visualization of the data occurs in table form, or in maps stored in the system for a better overview.
Supplier Integration
---
Control the Inbound Process Chain with OrderPortal
OrderPortal is a component of our transport management software LP2 that allows you to completely integrate the suppliers into the inbound process chain.

Here are the steps of the supplier integration, including packing of the goods to be delivered, label-printing, and assigning forwarders:

Orders
Orders to the supplier/s are automatically placed in OrderPortal via an interface. Thus the supplier can see all orders destined for them presented clearly in the portal. They have various possibilities to search for references or status values.
Simplifying goods receipt
Once the order has been completed by the supplier, automized interfaces of the OrderPortal provide all required data to the purchaser's goods receipt system or WMS. After scanning the SSCC label during goods receipt in inbound delivery, all information for further treatment of the ordered goods are available.

Packing
When an order (or part of it) is ready to be shipped, the supplier creates the cor­re­sponding package units in OrderPortal (e.g. pallets). Then the sup­plier packs the ar­ticles (order items) in the created package units by using drag & drop, tak­ing into account the quan­ti­ty available. This creates a precise hier­ar­chy showing which item and what quantity of it is packed in which pack­age. In this pro­cess, the supplier can also specify details, such as the BBD, batch number, or the origin.

Label printing
You can create the SSCC label directly in OrderPortal. Thanks to its flexibility, the layout including the logo and further specific characteristics, such as the order number or item number, can be adapted according to your needs.
Statistics and analyses
OrderPortal offers a wide range of statistics and analyses for internal and ex­ternal purposes. You can analyze data interactively and flexibly using the Cube module. In addition, predefined Dashboards offer a quick overview. Their aim is to represent all relevant data in a transparent and self-explanatory way.

Assigning forwarders
Transports can be assigned to a for­warder automatically with all transport-relevant data (if they are not assigned by the supplier). It is also possible to trans­fer the transport in real time to our WebPublishing portal for tendering or direct assignment.
Invoice Mediation
---
BillingPortal: The Mediation Portal for Self-Billing and Incoming Invoices
BillingPortal is an add-on module to our leading freight solution LP2. It begins the process after creation of a self-bill, right before it is sent and booked.
Now a service provider can check the pre-invoice. At this point, the VAT obligation and the payment duty have not started yet.
The business partner can validate the process or submit corrections which the issuer will verify and confirm or reject.
BillingPortal is a multilingual system that is work­ing worldwide, especially in countries that forbid self-billing or in which self-billing is unusual.
Multiple departments can verify and confirm the correctness of incoming invoices.
BillingPortal can show detailed statistics and useful analytics.
Freight calculation
In LP2, you calculate the freight for transport and shipments. There are various methods to do this, which you can also use in combination. For example, you can manually calculate within the transport or shipment, calculate hundreds of trans­actional objects by using a query (inquiry), or calculate fully automatically in the background via the job management of the freight server.

Voucher creation
After the calculation, so-called freight vouchers are created. There are various methods available in LP2 for creating a freight voucher, e.g., from the transport result or shipment result, or you create an empty freight voucher and then drag and drop the items onto the voucher using a query.

Freight checking
Now the service provider can be automatically informed by the system that a new voucher is available for checking. The service provider can view the voucher, accept it or reject it. When doing this, they can see every single cost element with its calculation bases and also download them via Excel to electronically check the credit advice.

When the service provider is finished with the check, they close the voucher. When the voucher is completely accepted by the service provider, it will be printed and posted again and definitively.

Statistics and analyses
A wide range of analyses is available for internal and external purposes. The aim is to represent all relevant data in a transparent and self-explanatory way.

You can analyze the data interactively using the Cube module or use the static but predefined dashboards for a quick overview.
From an external point of view, any modern browser is supported as a front-end.

In the DMZ, the website adapted to the Corporate Identity is hosted on the web server provided to Städtler Logistik. The data is for­ward­ed to the database via a broker. This ensures maximum security and the data is available in both directions in real time.

Dispatchers usually use our extensive and flexible system LP2 to automate their work as much as possible.

The Smart Client LP2 is used as a Windows application in the spe­cial­ist department. Website access for internal personnel is possible, but not required.
»Thanks to LP2's web interfaces, we have been able to substantially simplify our entire communication with sorting facilities and transport service providers. Together with Städtler Logistik, we established con­sistent IT-supported processes that are largely automated. Moreover, we benefit from prices in line with the market through the auctions.«
General Manager Veolia Logistik Germany
Take Your Logistics & Your Efficiency to the Next Level
Städtler solutions set industry standards and create clear competitive advantages for companies with demanding logistics. How exactly?
Fill out the form and arrange a first meeting with our logistics experts